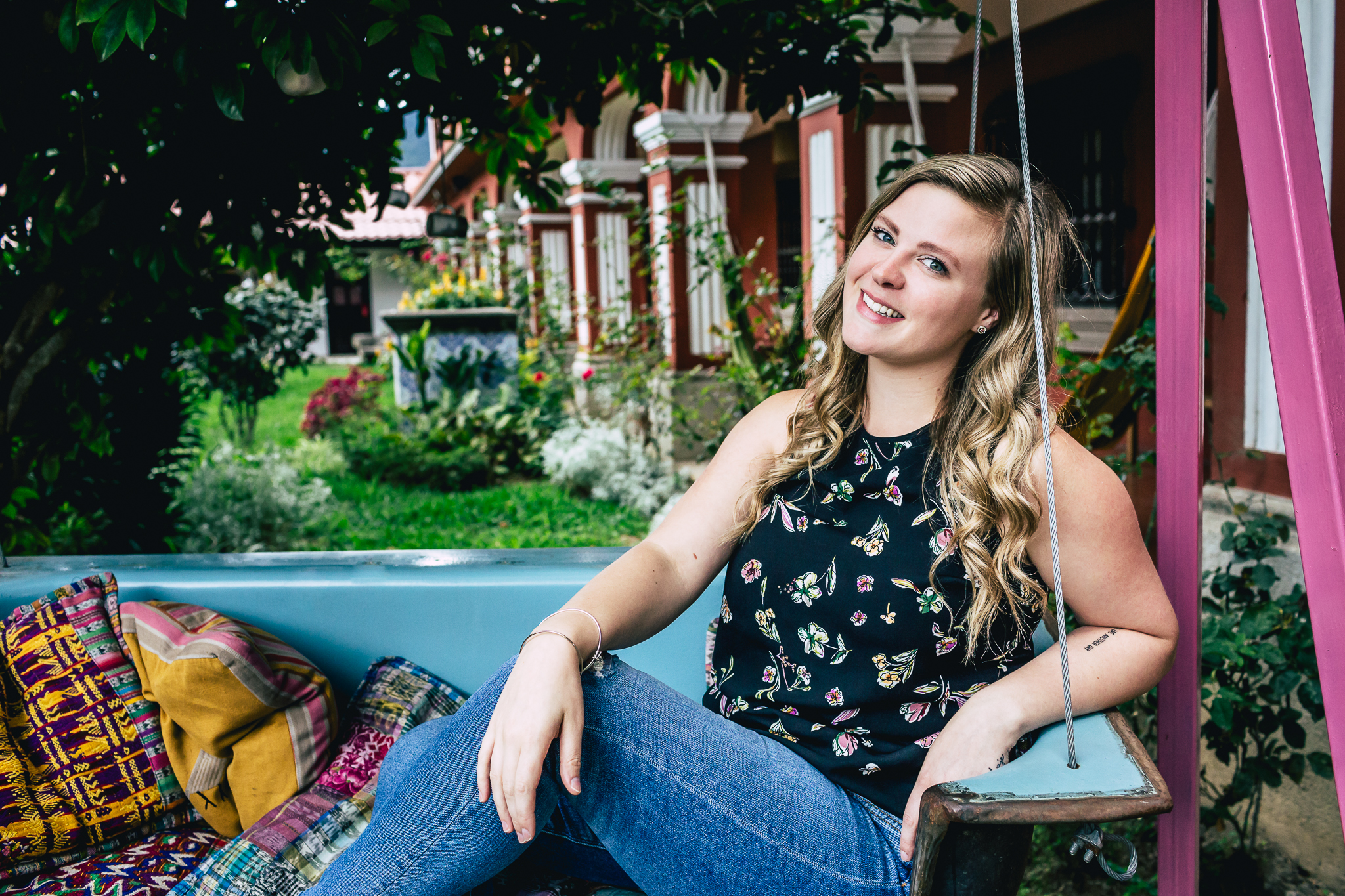 About your host:
Taylor is a remote career coach who helps people find and land remote jobs with skills and experience they already have. You probably know her from the Facebook Group, Remote Like My Community. She's helped tons of remote hopefuls turn their virtual career dreams into a reality. Originally from Connecticut, USA, Taylor has been living in Central America and travelling the world for over two years. She is currently calling Antigua, Guatemala her home base. Want to know more about how Taylor went from Zero to Digital Nomad in a matter of weeks? Read below.
My mind used to be made up too... "I will dread going to work every day for the rest of my life.
Let's face it, that's just normal"... SMACK!
I can't believe I ever thought about life that way. Here's the story of how it all changed.
In 2014 I had the opportunity to travel to Guatemala and volunteer with people with special needs. As soon as I saw the world through eyes other than my own, a light switched on inside of me. From that moment on, teaching within the same four walls every day did not bring me joy. After returning to Guatemala many times, I knew I needed to find a way to fund a lifestyle centred around travel. There was one small problem. I had no idea where to start.
So I did what any bright, blonde, 22-year-old girl would do. In 2015, I moved to Central America to figure it out. I spent my days exploring, my nights bartending, and any waking moment I had left on researching the remote lifestyle. I applied to a handful of remote jobs and luckily landed one with an email marketing company. I had set myself free! I spent the next year of my life working from my laptop and travelling the world. Mexico, Lithuania, Colombia, Morocco, Spain, the list goes on. Friends, family, and straight up strangers wanted to know how it's done. I saw so many deserving people with a strong desire to work remotely with no idea where to start out. I had to do something…
I experimented by sending a few newsletters, listing remote job opportunities in various industries and the results were insane! People started applying and landing jobs right away. I was screaming with joy (literally) and knew I could continue to help people all over the world. Now, I run monthly memberships, create courses, and lead a Facebook Group, Remote Like Me Community, on how to find and land remote jobs.
As I help more and more people, it becomes apparent to me that the slowest and hardest job searches are experienced by those who aren't aligned with what they TRULY want in life. On the contrary, the easiest path to remote work is often created by a person who is a vibrational match for their dream job. Instead of keeping this info to myself because I knew some people in the community would not accept the importance of mindset, I decided to create this free challenge to help you see what a difference it can make.
It's time to start your remote work journey today, from within. I'm honoured to be your guide.