FREE MASTERCLASS REVEALS:
The No Bullshit Just Results
4 Steps Proven Process on How to Actually Find and Land a Remote Job that You Love
___________________________________________________________
Even if you have never worked remotely before and have no idea where to start.
Sick of the frustrating remote job search?
Even getting rejected for positions that you're more than qualified for?
Don't know where to find jobs that align with your lifestyle desires AND your experience?
I've coached so many people from this feeling of frustration to their first remote roles with EASE, that I've realized where most candidates go wrong.
It's in the very first step of the journey! It's time to stop the madness. I'm here to help.
Find out more in my free masterclass.
This FREE masterclass takes you through the 4 Simple Steps to Discover, Apply and Ace The Interview Process for you to design the LIFE you have been dreaming of.

Whether you're a travel addict, a stay-at-home mom, about to graduate college, or simply just sick of the commute, this simple-to-follow process will open the magical door called "Opportunity" for you to do what you love, from wherever you want.

>> STEP 1
How to discover which remote career path is right for you and why most people go wrong before even getting started. Not this time! You'll learn how to set yourself up for success right at the starting line.
>> STEP 2
Now that you know what truly lights you up inside, where to find the remote jobs of your dreams? We're talking strategies beyond those popular job boards.
>> STEP 3
A gazillion people are aiming at the same dream job you've got your heart set on! What do you have to do to actually stand out amongst the crowd? Perhaps you also need to give that application an extra BOOST!
>> STEP 4
You've made it to the interview process! Woohoo! How can you prepare to ace the interview and secure your dream job? You've got the power, as long as you know that there's power in the questions you ask. Let me blow your mind with these power moves.
This FREE class is for:
⇒ Moms who want to work from home.
⇒ College graduates who don't want to enter the corporate lifestyle.
⇒ People with chronic pain and illness who need to work from the comfort of their homes
⇒ Travel addicts who need a location independent career so that they can start their Digital Nomad lifestyle.
⇒ Women over 40 years old who need help breaking into the remote workforce
⇒ Entrepreneurs and coaches just getting started who need steady income from a part time remote job.
⇒ Freelancers who are tired of hunting for clients each month and want to be part of a team again
---
This FREE class is NOT you if you:
⇒ are looking for a golden ticket to earning money online without doing anything.
⇒ are a freelancer or entrepreneur looking for strategies on how to get more clients and scale your business (sorry, that's a whole other webinar).
⇒ are wanting information about drop shipping and ecommerce.
⇒ are not ready to put in the work after this free class is over.
These are actionable strategies. Get ready to actually take action!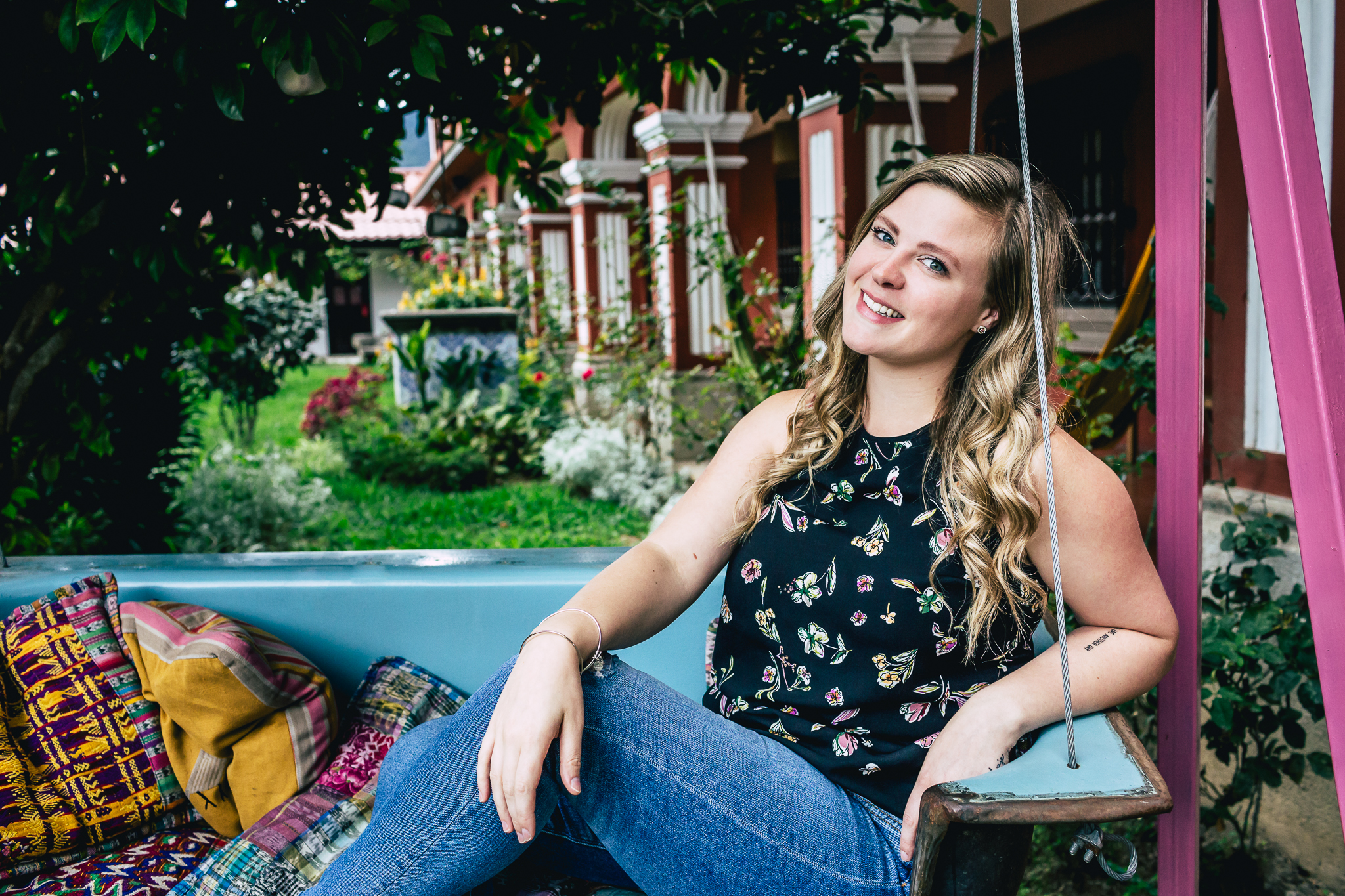 About your host:
Taylor is a remote career coach who helps people find and land remote jobs with skills and experience they already have. You probably know her from the Facebook Group, Remote Like My Community. She's helped tons of remote hopefuls turn their virtual career dreams into a reality. Originally from Connecticut, USA, Taylor has been living in Central America and travelling the world for over two years. She is currently calling Antigua, Guatemala her home base. Want to know more about how Taylor went from Zero to Digital Nomad in a matter of weeks? Read below.
My mind used to be made up too... "I will dread going to work every day for the rest of my life.
Let's face it, that's just normal"... SMACK!
I can't believe I ever thought about life that way. Here's the story of how it all changed.
In 2014 I had the opportunity to travel to Guatemala and volunteer with people with special needs. As soon as I saw the world through eyes other than my own, a light switched on inside of me. From that moment on, teaching within the same four walls every day did not bring me joy. After returning to Guatemala many times, I knew I needed to find a way to fund a lifestyle centred around travel. There was one small problem. I had no idea where to start.
So I did what any bright, blonde, 22-year-old girl would do. In 2015, I moved to Central America to figure it out. I spent my days exploring, my nights bartending, and any waking moment I had left on researching the remote lifestyle. I applied to a handful of remote jobs and luckily landed one with an email marketing company. I had set myself free! I spent the next year of my life working from my laptop and travelling the world. Mexico, Lithuania, Colombia, Morocco, Spain, the list goes on. Friends, family, and straight up strangers wanted to know how it's done. I saw so many deserving people with a strong desire to work remotely with no idea where to start out. I had to do something…
I experimented by sending a few newsletters, listing remote job opportunities in various industries and the results were insane! People started applying and landing jobs right away. I was screaming with joy (literally) and knew I could continue to help people all over the world. Now, I run monthly memberships, create courses, and lead a Facebook Group, Remote Like Me Community, on how to find and land remote jobs. It's time to start your journey today. I'm honoured to be your guide.
Frequently Asked Questions
YES! This is my bread and butter. It's why people started (and never stopped) entrusting me with their remote job search. I teach strategies for how to find the best companies that the remote world has to offer. We're talking high salaries, benefits, and perks like team retreats and new macbooks.
YES! I am the remote resume QUEEN and I wear that crown loud and proud. Come ready to transform your resume into a remote homerun and finally get invites to interview with reputable remote companies.
YES! Let's be honest. Some interview questions come straight from hell. Let me show you how you can ace the interview questions that you dread and leave a lasting impression on the hiring manager. You'll be sealing the deal in no time.